Altos Engineers Pvt. Ltd. (ALTOS) is among the top ranking manufacturer and exporter of medical devices and door hardwares, including wide range of accessories. ALTOS is originated from its sister concern M/s Aravali Enterprises, established since 2003. Infrastructure of ALTOS, situated in Gurgaon, is vast spread over 3000 Sq. meters and is equipped with advanced hi tech machines. For almost two decades, we have successfully finished more than 500 projects in variety of business fields, achieving five honorable awards and several dignified certificates. Quality Management System of ALTOS is certified for compliance with the requirement of the standards of ISO 13485:2016 and also conforms with the applicable requirements of Medical Device Directives (MDD) 93/42/EEC.
ALTOS is supplying products to most of the pharma giants of India such as Sun Pharma, Johnson & Johnson, Mankind as well as in international markets like Europe and several Asian countries.
Our priority is our quality, which is ensured by the stringent and strict vigilance of our products by professional and certified quality control engineers. Highly motivated and qualified team of ALTOS drives everyday towards the advancement and innovation, with the objective of serving customer with optimum quality products and thereby gaining their full satisfaction.
Managing Director of our company Mr. Ravindra Sharma is a mechanical engineer with having over 20 years of rich experience in Man and Machine Management. His unsurpassed expertise on the development of innovative hospital equipments and door hardwares transformed ALTOS as one of the market leaders with the immense growth over the years. Under his ethics centric leadership and guidance ALTOS has established as a benchmark of excellence, by providing best products and services to the clients. He has created a enviable niche that defines values, competency and commitment. He believes that every business challenge is an opportunity to excel.
For over two decades, we have witnessed consistent growth and achieved a long-term success, though while facing challenging times. It was not easy, but we did so, by continuous efforts of providing value added products and services to our customers, at a competitive price with no compromises on our ethics and integrity. We pride ourselves on being the customer's first choice, which is also our mission. 
In the current process of widespread globalization, we understand that meeting our customer's requirement is essential to the success of our organization. Therefore, we have intensively delivered our best performance to focus on customer satisfaction. Our competitive advantage is our long-standing commitment to innovation and technology. Our products with latest technologies and excellent service are diverse. Our highly trained engineers and commendable and versatile team of diligent professionals apply their specialized knowledge to produce high quality products and service. 
Our company's core values, embedded in the foundation – Integrity, honesty, competency, collaboration, creativity and respect, are behind our success for all these years. We are now in an ever-changing market environment. In such situation, we firmly believe that "trust" is the key element in persuading customers to choose our quality products. We totally accept that "trust" can create a "Win-Win Situation" for a long deeper relationship. 
I would like to thank our valuable customers, reliable dealers and world-class suppliers. Besides, I would like to make a special mention of our staffs' enthusiastic contribution in establishing our organization as an outstanding one. So, in summary I would like to thank all those who have contributed relentlessly in helping ALTOS to emerge as a market leader. 
For us, excellence is not a destination; it is a continuous journey that never ends. We will continue to serve our valuable customers and will remain at the leading edge of innovative product development, leveraging our ability to be ahead and distinct of our competitors.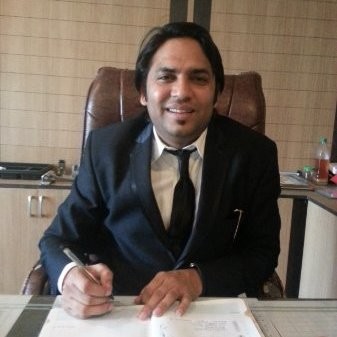 Ravinder Sharma
Managing Director
Altos Engineers Pvt. Ltd
Superior Manufacturring Services